Mwangi Cultural Center in Lilly Hall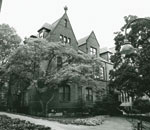 Lilly Hall was built in 1886 as the headquarters for the teaching of science to women. Alfred Theodore Lilly, a silk manufacturer in Florence, Massachusetts, provided the funds for the construction because he believed in not only the concept of womens education but also the capability of women as scientists. Over the years, however, Lilly Hall, with its distinctive rooftop of prominent gables and dormers, came to be home to a number of Smith programs. By 1967, the science departments had outgrown Lilly Hall, and that year moved to the newly constructed Clark Science Center. Soon after, the Smith School for Social Work and the Office of Graduate Study moved in. Lilly became home to the Black Cultural Center one year later.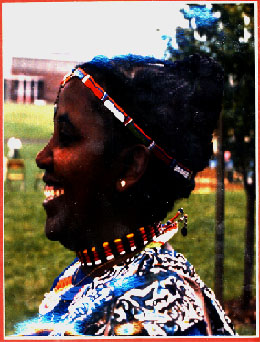 The Black Cultural Center quickly became a resource for students of all cultural backgrounds and in 1973 was renamed the Mwangi Cultural Center (in honor of 1961 Smith graduate Dr. Florence Ng'endo Mwangi). In the fall of 2002 the Cultural oganization relocated to temporary space in Tilly Hall. The original 4 cultural orgs will be moved during the summer of 2004 into the permant location, the Davis Center, which will be rename the Mwangi Cultural Center.
BREAKING NEWS
At the end of the 2004 spring semester the news of the reconstruction of the Mwangi Cultural Center was released. The building formally known as the Davis Student's Center will be renovated and reconstructed to hold the Mwangi Cultural Center on the first floor level. The Mwangi Cultural Center will house the original four unity orgs, Black Students' Alliance (BSA), Asian Students Association (ASA), Smith African and Caribbean Students Association (SASA), and the Latina Students Association (Nosotras). The Center's renovation should be complete by mid September.